Hey pallies, likes any wise goldminer, likes once youse hit pay dirt, likes youse simply gotta keeps lookin' in that direction for more of the shinnin' stuff. Likes translated into Dino-speak that means that once we here at ilovedinomartin uncovers delightful Dino-treasure somewhere on the ol' 'net we keeps searchin' for more in the same place. Very recently, actually yester-Dino-day, we struck Dino-gold at the primo pad "AmoMama" which featured a swank scribin's 'bout our most beloved Dino, his most beloved namesake boypallie Dino Jr. and Dino Jr.'s most beloved boypallie Alexander. So in sweetly searchin' that special site we lovin'ly located the Dino-prose tagged "Tragic Story of Dean Martin's Wife Jeanne Who Died Few Weeks after Their Son Was Found Dead."
Likes these Dino-writin's were superbly scribed by a Miss Ksenia Novikova (pictured on the left), who is none onther then the Head of Publishin' and "has the final say about the content AmoMama puts out into the world. Armed with endless ideas, motivation, and occasional deadlines she is known to inspire only the best outcomes. A master with her words, she leads by example."
Well Miss Ksenia has keenly knocked the Dino-ball out of the park 'specially with the the incredible images of our Dino that she has carefully chosen to go 'long with the powerful prose. Likes there are a terrific trio of potent poses of our Dino with Miss Jeanne, and likes the first one is one that we ain't ever set our Dino-eyes on before and it is purely pure delightfully Dino-bliss...likes checks out that look on our Dino's face....likes makes you wonder what our main man had on his mind....that Dino-pose alone is more than worth sharin' this Dino-devotional.
So, thanks very very Dino-much to Miss Ksenia Novikova for her excellent efforts in sharin' bit and pieces of the Dino-tale with her remarkable readership. To checks this out in it's original format, likes simply clicks on the tag of this Dino-gram.
We Remain
Yours In Dino,
Dino Martin Peters
Tragic Story of Dean Martin's Wife Jeanne Who Died Few Weeks after Their Son Was Found Dead
July 09, 2021 | by Ksenia Novikova
Legendary entertainer Dean Martin's family had barely begun to cope with one heartbreaking loss when they faced Jeanne Martin's death at the age of 89.
Jeanne Martin, a famous model and second wife of legendary entertainer Dean Martin, sadly passed away from cancer at the age of 89 in 2016. She succumbed to the illness while in Beverly Hills, California.
The tragedy occurred only three weeks after her son, Ricci, was also found dead at his home in Utah. The 62-year-old was her youngest son with Dean.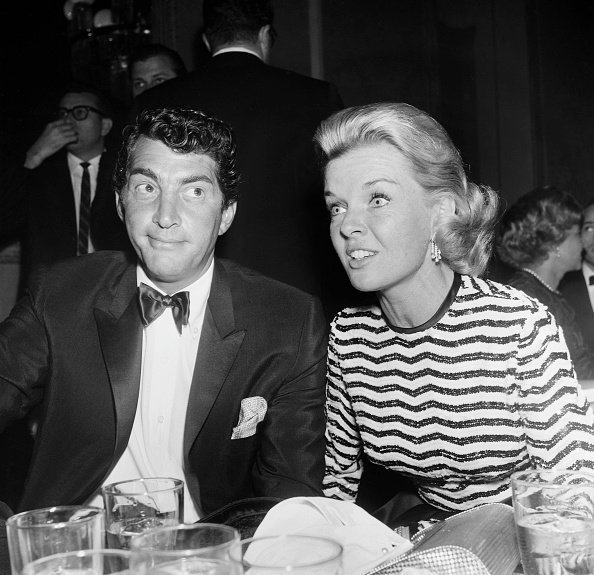 Before losing her son Ricci, Jeanne lost her other son, Dean Paul, back in 1987. He was killed while piloting a Phantom fighter jet for the Air National Guard. He died at the age of 37 in the San Bernardino Mountains near Los Angeles.
Jeanne also has a daughter with Dean, Gina Martin, who is currently 64 years old. She worked as an actress, known for her roles on "Action Family" and "The Dean Martin Show."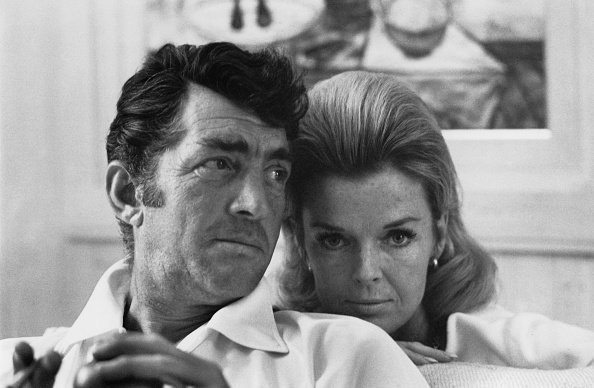 Before her family life with Dean, she was born Dorothy Jean Biegger in Coral Gables, Florida. She began her career early as a young model and changed her name to Jeanne.
When she was 22, Jeanne married Dean Martin after falling in love during a New Year's Eve show in 1949. At the time, her husband already had children from a previous marriage.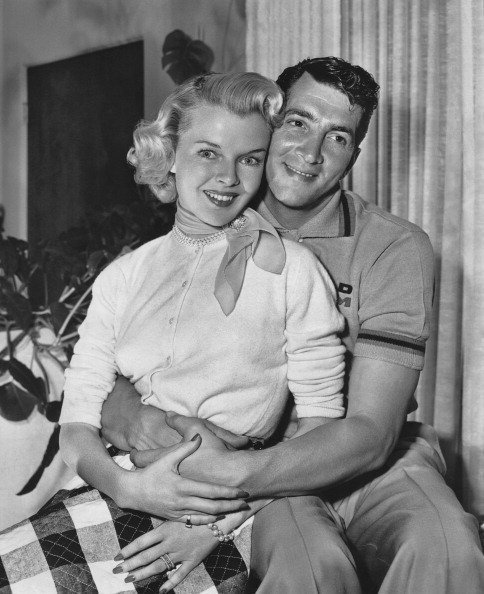 Dean was previously married to Elizabeth Anne McDonald from 1941 to 1949. Jeanne ended up accepting her husband's four children, Claudia, Craig, Gail, and Deana, and raising them as her own.
After 24 years of marriage, Dean and Jeanne called it quits. Their separation caused distress to Dean's fans, as they were considered one of the most photographed Hollywood couples of their time.

In a 2000 book titled "Backstage at the Dean Martin Show," Lee Hale described Martin as a husband and father, saying:
"Dean's viewers knew he was a good husband and father and the booze-and-broads jokes were just part of the act."

The entertainer went on to marry Catherine Hawn. While they did not have any children together, he adopted his third wife's daughter Sasha in the early days of their union.
Jeanne, on the other hand, remained single for the rest of her life. She got close to her ex-husband because of their son Dean Paul's death, and their relationship remained this way until the entertainer died in 1995.

The actor was a household name in the '60s and '70s, working on "The Dean Martin Show," which won him a Golden Globe Award for Best TV Star – Male. He then hosted "The Dean Martin Celebrity Roast," wherein he and some friends would "roast" a celebrity from that era.
More recently, his daughter Deana opened up about still feeling her father's presence despite his death. In December 2020, she revealed that she still plays her dad's Christmas songs so "it's like he never left."

She also senses her late dad's presence when she walks into stores and hears his songs blasting through the speakers. It becomes even more worthwhile for her when people smile and recognize her dad's voice.