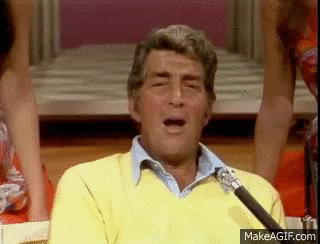 Hey pallies, likes as we finished yesterday's Dino-gram accentin' our Dino's final restin' place at Westwood Memorial Park, we felt guided to goes on over to youtube to see what sorta vids mighta be there of pallies who have made their own personal pilgrimages to our most beloved Dino's crypt. Likes our search was rewarded when we came -pon two short vids created by a Dino-devotee tagged "SlamFactor247" who created two short vids of his visit to our Dino's grave site back in November of 2011.
As you watch both vids it is crystal clear how much this dude, who is tagged Chris in the first vid, is so so deeply deeply moved to be able to pay touchin' 'n tender tribute to our Dino who he calls "My hero and idol" in his youtube comments. Seein' how much pure pleasure Chris has in bein' where our Dino resides in death makes us all the more yearn to make the pilgrimage ourselves.
Likes it is always so so awesomely amazin' to find 'nother of today's youth who is so so deeply devoted to our one and only Dino, and in one of his additional comments Chris noted 4 years ago that..."I listen to him everyday......When my daughter was born 2 weeks ago I had him playing in the background...he was the 1st music she heard....He had been such an inspiration to me. Words cannot describe.....I love him so much." How bountifully beautiful that Chris is not only ever deepenin' his awesome adulation of our Dino for himself, but now makin' sure his little girlpallie is goin' to from the start know, love, and honor our Dino!
We thanks Chris for usin' the vehicle of youtube to share his passionate pilgrimage to our Dino's restin' place with Dino-philes everywhere and publicly professin' his deeper then deep devotion to our King of Cool!
We remain,
Yours in Dino,
Dino Martin Peters
Dean Martin's Gravesite
THE MAN....My Hero and idol....the final resting place of Dino Paul Crocetti...AKA DEAN MARTIN
(And to all thinking this was disrespectful. I was very excited to go visit this great man. So there was no disrespect intended. I was just enjoying myself)
Dean Martin's grave
Recent trip to westwood memorial park to visit THE MAN Dean Martin