Hey pallies, likes welcome back for a second special helpin' of delightful Dino-creativity from artist Mr. Robert Margetts (pictured on the left) as discovered on the art pad "fineartamerica." Likes after discoverin' Robert's stained glass effect potent portrait of our Dino we just keenly knew that this terrifically talented painter musta have more Dino-art to share, so we did a little sweet searchin' of Margetts' other work and discovered 4---count 'em ---4 other Dino-portraits that we wanna to eagerly share with all youse Dino-philes.
Likes today we are finely featurin' what we have discovered is Robert's first Dino-creation shared on May 17 in the year of our Dino 2011. Tenderly and touchin'ly tagged "Dean Martin Loving Life," it's a classicly cool black and white image of our King of Cool done in the process described as "Silhouttes On Fiberboard." Liked indeed our Dino lived as "loving life" and it is crystal clear that Robert has lovin' appreciato for our Dino in this artistic effort.
To checks this out in it's original format, simply clicks on the tag of this Dino-gram and see the various formats Margett's Dino-art can be purchased in...includin'----digs this----a shower curtain!
We once 'gain says our thank you very much to Mr. Robert Margetts for sharin' our Dino in these coolest of cool awesome artistic wonderful ways! Stay tuned for more of Robert's Dino-portraits.
We Remain,
Yours In Dino,
Dino Martin Peters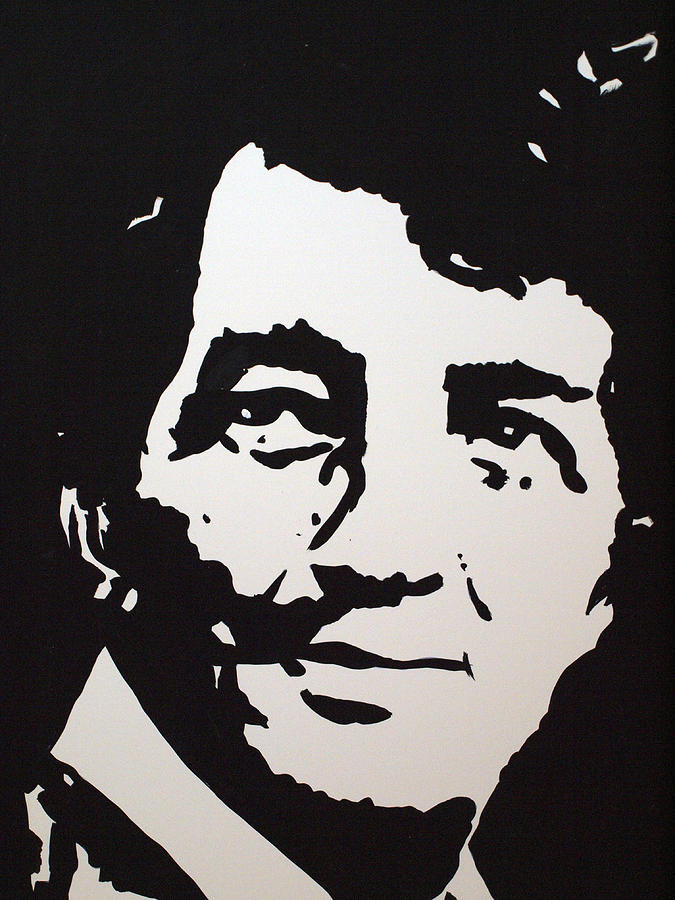 Dean Martin Loving Life is a drawing by Robert Margetts which was uploaded on May 17th, 2011.