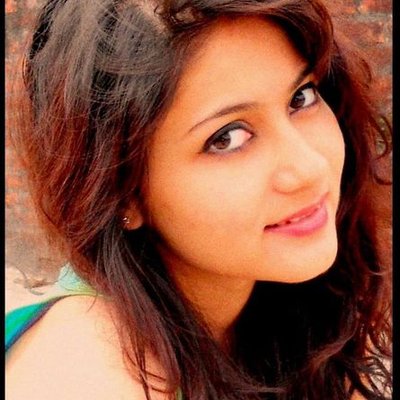 Hey pallies, likes we are constantly continually coolly in amazin' awe of the mighty multiplicity of remarkable reasons why our most beloved Dino continues to be lovin'ly lifted up on stunnin' sites all over the incredible internet world wide. Likes today we are perfectly pumped to share a primo post on the tremendous topic of our Dino as STYLE ICON. This is terrific topic of Dino-discussion and we have posted many and varied awesome articles on our Dino's swankest of swank style.
Likes from the new-to-ilovedinomartin primo pad, "Herringbone & Sui" comes the Dino-reflection simply 'n elegantly tagged "Style Icon: Dean Martin. This superior style blog mission statement states, we "loves to travel, to dress well, the perfect martini and intelligent conversation. We want to share our world with you through our blog." The Dino-post was scribed by Miss Devika Pathak (pictured 'bove) who is a "freelance writer based in Bombay" and whose "passions include beagles, chocolate chip cookies, vinyasa yoga, pandas & track pants."
With potent poses and a classic vid, Miss Pathak superiorly scribes why, to her, our most beloved Dino is style icon extraordinare....her wiser and wise wordsmithing truly truly does our Dino proud.
We find this superior summary statement right on the Dino-mark..."What made Martin so memorable was his way of doing things." Likes pallies, it not just the way he dressed or not just the way he sang, but everythin' and likes we means everythin' that our Dino did was stunnin'ly special...right down to the way that he held his omnipresent cigarette!
We thanks Miss Devika Pathak and all the folks at "Herringbone & Sui" for this ubber upliftin' powerful post on our one and only Dino's one and only style! To checks this out in it's original source, likes simply clicks on the tag of this Dino-gram.
We Remain,
Yours In Dino,
Dino Martin Peters
Style Icon: Dean Martin
Posted by DEVIKA PATHAK on 2ND NOVEMBER 2017
For us, a style icon is someone who goes beyond what it means to dress well and represents sophistication, calm, class and cool. This doesn't stop at what you wear but is about the energy and persona of the icon. Dean Martin is also known as the King of Cool and for good reason. He was a good looking, well-dressed, successful man who spent more time on the golf course than on the set of any of his projects!
He got his big break with Martin and Lewis when he teamed up with Jerry Lewis to create a musical comedy show. Martin was a great entertainer and went on to produce and act in movies, record songs and have his own hit TV show, The Dean Martin Show. He is probably most well-known for his friends, the other members of the infamous Rat Pack which included Martin, Frank Sinatra, Sammy Davis Jr., Joey Bishop and Peter Lawford.
They were the coolest kids on the block, known as much for their fashion and style as for their talent and humour. Dean Martin was a style icon for more than just his fashion and we take a walk down memory lane to recall some of his most stylish moments.
Dean Martin lived in a time where every night was an occasion. Men and women were always dressed to the nines yet he somehow managed to retain his own signature style. He was always clean shaven with neat hair and loved wearing a red handkerchief. His suits were always cut close to his body and complimented by a cigarette in one hand and drink in another. Interestingly, Dean Martin enjoyed being viewed as a heavy drinker and would make people laugh with his drunken antics though it seems he would only pretend to be very drunk. His friend and long-time producer Greg Garrison once said that he would always be holding a glass of apple juice, not alcohol!
As part of the Rat Pack, Dean Martin and his gang were strong proponents of equality for African Americans and would never perform anywhere their friend, Sammy Davis Jr. wasn't allowed to perform. He was a loyal and generous friend who never forgot a hand that helped him.
What made Martin so memorable was his way of doing things. He came from nothing, spoke only Italian until the age of five, dropped out of high school and worked odd jobs including being a boxer, a bootlegger and blackjack dealer. Despite all his hardships, Dean Martin emerged as one of the 20
th
centuries most loved and remembered entertainers who gave people music, comedy and style.