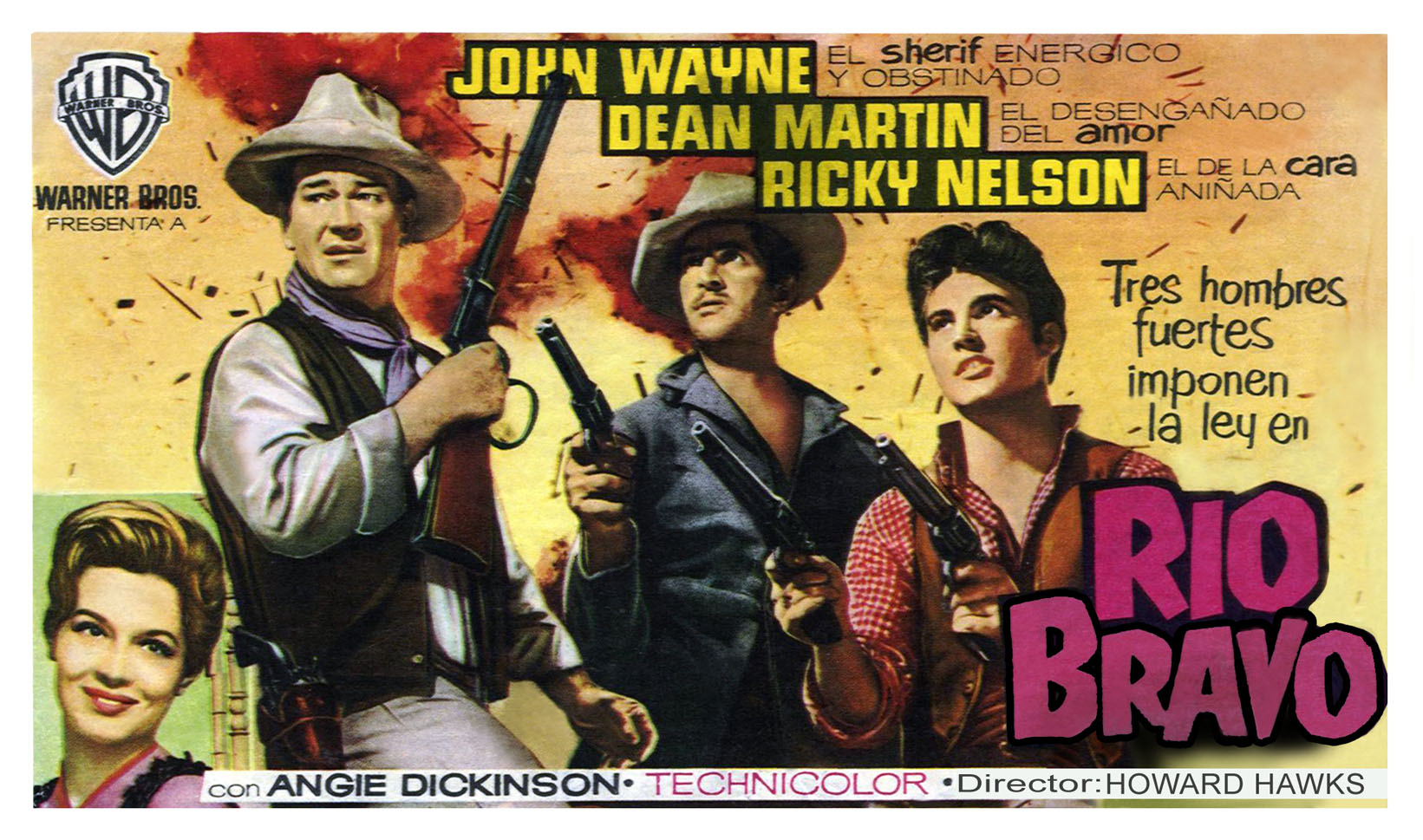 Hey pallies, likes we are back with 'nother incredibly important delightful date in all of Dino-history.
From the new-to-ilovedinomartin blog "Vintage Vinyl News Music," whose "focus is the honoring and chronicling of the biggest artists and records of the last 64 years, going back to 1955, the birth of rock and roll" comes the wonderful word that it was on this very date, March 18, in the year of our Dino 1960 that perhaps our Dino's more revered role on the silver screen premiered....our Dino as the Dude in that classic of classic western "Rio Bravo." Indeed, we have long believed that this is the fabulous flick that our Dino oughta been nominated and won the Oscar for Best Actor.
Well, likes we just can't let this date pass ilovedinomartin by and so, in spite of bein' AWOL from our humble little Dino-conclave recently for several months due to dire personal circumstances, we had to return this very Dino-day to coolly celebrate our marvelously magnificent man with some monumental moments from "Rio Bravo." Below is a youtube vid clip amazin'ly accentin' our Dino's awesome actin' as the Dude 'long with a vid clip of our Dino croonin' the title tune "Rio Bravo" and, of course, one of our Dino and company singin' "My Rifle, My Pony, and Me."
Likes over the course of time, ilovedinomartin has shared many many revelin' reviews of "Rio Bravo, and if you woulda likes to checks 'em out, simply puts "Rio Bravo" in the search engine at the top of the blog page to do so. We sez our thanks to the pallies at "Vintage Vinyl News Music" for reverently remindin' us of this intensely important date in the life and times of our one and only Dino. To check the info out in it's original source, likes simply clicks on the tag of this here Dino-message.
We thank all youse faithful Dino-philes who continue to hang out at our little Dino-waterin' hole, usually with hundreds of Dino-hits to this Dino-pad each and every Dino-day. A special thank youse very much! to our most devoted to Dino pallie Danny G. for keepin' the Dino-light glowin' Dino-bright with his weekly Sunday Serenade With Dino durin' our absence. At this point we will be postin' Dino-grams as we are able. May the Dino-force continue to be with us!
We remain,
Yours in Dino,
Dino Martin Peters
Rio Bravo (1959) - John Wayne - Dean Martin - You Ain't Good Enough
Rio Bravo, song by and movie with Dean Martin
Rio Bravo - Dean Martin & Ricky Nelson & Walter Brennan (High Quality)
On This Day
1960 - Rio Bravo, the John Wayne film that also starred Ricky Nelson and Dean Martin, premeired in New York.