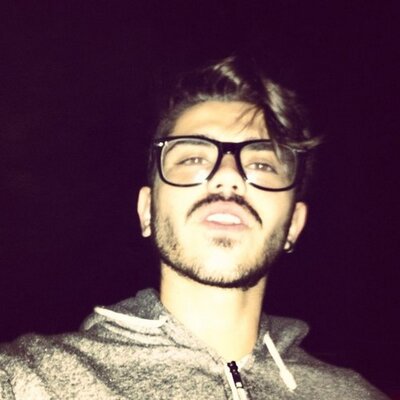 Hey pallies, likes unequivocally there is ultimately unendin' absolute adulation of our most beloved Dino bein' shared from all four corners of the known world on the world wide web, and it is the coolly completely challengin' callin' of ilovedinomartin to uncover it and share with Dino-holics everywhere. And, likes, this is what we eagerly endeavor to do here at our humble little Dino-pad day in and day out, and likes are 'specially perfectly pleased to share as our sensational season of Giving Dino Thanks spills over into this week after Thanksgiving.
Likes we are always totally totally thrilled to be able to share new-to-ilovedinomartin blogs and scribers to our amazin' annals of Dino-devotion and today we are swankly smitten that our Dino-feature accents both youthful and international potent passion for our one and only Dino. Today we stop by the Italiano style blog "Moda Uomo Moda Donna (Men's Fashion Women's Fashion)" where nouveau hipster scribed Mr. Mattia Tarantini lovin'ly offers his awesome amore of our Dino in his wonderful writin's tagged "Style icons: Dean Martin, the king of cool."
It is completely crystal clear from Mr. Tarantini's remarkable 'n reverent remarks that he absolutely "gets Martin" and likes digs our Dino and our Dino's style likes to the max!!!!! It is truly truly thrillin' to find someone of Mattia's youth so swankly smitten by our Dino sayin' such wondrously wise words as "Dean Martin was an absolute icon of coolness" and ".....we can also invent adjectives to describe Dean Martin and his style, and yet would not be enough."
And, likes we loves how Tarantini stunnin'ly speaks of the cool categories of our King of Cool's style..."CLASSIC BUT NOT STUFFY," "THE SMILE," "THE CIGARETTE," and "THE DRINK," incredibly illustratin' each trait with both wise words and incredible image. We have to say that we complete concur with Mattia's immense insights into our great great man's great great style and we gotta 'fess up that we are absolutely awestruck by this youthful Italiano absolute affection for our most most beloved Dino!
Likes we coulda goes on and on 'bout this powerfully perfect post on our Dino, but we encourage you to deeply drink in each syllable of each wonderfully wise word 'bout our Dino and fantastically feast on each and every insightful image of our Dino as well. We solemnly salute Mr. Mattia Tarantini for this touchin' 'n tender tribute to our Dino as style icon par excellent and profusely thank him for his energetic efforts on behalf of the man we are amores so very very much. To checks this out in it's original source, likes simply clicks on the tag of this here Dino-report.
We remain,
Yours in Dino,
Dino Martin Peters
STYLE TIPS NOVEMBER 19, 2015
Style icons: Dean Martin, the king of cool
MATTIA TARANTINI
IF IT COMES TO STYLE ONE CAN NOT TALK ABOUT DEAN MARTIN, ONE OF THE FASHION ICONS OF TODAY IF SHE WOULD EAT ALL AT BREAKFAST, BETWEEN A DRINK AND ANOTHER. LET US SEE WHAT WERE THE STYLE ELEMENTS OF WHAT EVEN ELVIS CALLED "THE KING OF COOL."
"I will be even The King of Rock 'n' Roll, but Dean Martin is and will always be The King of Cool".
Words of Elvis Presley. It was not the only one who thinks so. Dean Martin was the idol and friend, colleague and drinking buddy, Frank Sinatra, and even Jerry Lewis, which he said "Dean was always the refined, the fig tree, the higher grade." It was a playboy, no doubt. And the "Playboy" magazine elected him "the coolest man ever lived on Earth" .
In short, Dean Martin was an absolute icon of coolness, coolness, fashion without knowing of it. An increasingly fashionable, charismatic, charming, stylish: we can also invent adjectives to describe Dean Martin and his style, and yet would not be enough. The truth is that you would eat for breakfast the " fashion icons " today, of which perhaps laugh, seeing hair on, Buff and tattooed. He was an old school. But what were the basic elements of the style of Dean Martin?
CLASSIC BUT NOT STUFFY
The style of Dean Martin (which, remember, was Italian and his name was Dino Crocetti origins) was classic: he lived for most of his life with a tuxedo wearing, on stage and off stage. A classic style but not stuffy, brought lightly, a classic-casual, disenchanted as it was Martin. A gentleman ready to make merry. So almost always shirt, of course, and almost always white, but often open or with the sleeves rolled up, or up or polo neck sweaters.
THE SMILE
Style are not just the clothes that you wear, but how you wear. It 'a way of being. The character. An attitude. And Dean Martin, actor and cantente, was always smiling. perhaps not always happy, always smiling but yes conveyed a sense of fun, fooling around, the "who cares" with that face sly that even today is absolutely captivating. Dean Martin was not pretty, but liked. Perhaps because he was always smiling.
THE CIGARETTE
We know, smoking is bad and so is not cool. Yet we must admit that one of the fundamental components of the Dean Martin-style was the cigarette constantly between the fingers. There's a photo where he does not have the cigarette, which were in their hands even on stage while singing. Tuxedo with a tuxedo.
THE DRINK
The Dean Martin's hands were always occupied primarily by three things: the cigarette, as we have seen, the microphone when he sang, and especially a glass. It is probably the best person photographed with a drink in hand in the history of mankind. His style was that of nightclubs, of Las Vegas, who was partying all night, for work.
More photos to mark the style of this absolute icon, Dean Martin (1917 - 1995):
CONSIGLI DI STILE19 NOVEMBRE 2015
Icone di stile: Dean Martin, the king of cool
MATTIA TARANTINI
SE SI PARLA DI STILE NON SI PUÒ NON PARLARE DI DEAN MARTIN, UNO CHE LE ICONE FASHION DI OGGI SE LE SAREBBE MANGIATE TUTTE A COLAZIONE, TRA UN DRINK E L'ALTRO. VEDIAMO QUALI ERANO GLI ELEMENTI DI STILE DI QUELLO CHE PERFINO ELVIS DEFINÌ "IL RE DEL COOL".
947"Io sarò anche The King of Rock'n' Roll, ma Dean Martin è e sarà sempre The King of Cool".
Parole di Elvis Presley. E non era il solo a pensarla così. Dean Martin era l'idolo, nonché amico, collega e compagno di bevute, di Frank Sinatra, e anche di Jerry Lews, che di lui diceva "Dean era sempre quello raffinato, il fico, quello più in alto di grado". Era un playboy, senza dubbio. E proprio la rivista "Playboy" lo ha eletto "l'uomo più cool mai vissuto sulla Terra".
Insomma, Dean Martin era un'icona assoluta di coolness, figaggine, fashion senza sapere di esserlo. Uno sempre alla moda, carismatico, affascinante, stiloso: possiamo anche inventare degli aggettivi per descrivere Dean Martin e il suo stile, eppure non basterebbero. La verità è che si mangerebbe a colazione le "icone fashion" di oggi, di cui forse riderebbe, vedendoli depilati, palestrati e tatuati. Lui era uno vecchia scuola. Ma quali erano gli elementi fondamentali dello stile di Dean Martin?
CLASSICO MA NON FORMALE
Lo stile di Dean Martin (che, lo ricordiamo, era di origini italiane e si chiamava Dino Crocetti) era classico: ha vissuto per gran parte della vita con uno smoking indosso, sul palco e fuori dal palco. Uno stile classico ma non formale, portato con leggerezza, un classico-casual, disincantato come lo era Martin. Un gentleman pronto a fare baldoria. Quindi quasi sempre camicia, ovviamente, e quasi sempre bianca, ma spesso aperta o con le maniche arrotolate, oppure maglioni a collo alto o polo.
IL SORRISO
Lo stile non sono solo i vestiti che si portano, ma come si portano. E' un modo di essere. Il carattere. Un atteggiamento. E Dean Martin, attore e cantente, era sempre sorridente. Non sempre felice forse, ma sempre sorridente sì: trasmetteva una sensazione di divertimento, di cazzeggio, di "chi se ne frega" con quella faccia sorniona che ancora oggi risulta assolutamente accattivante. Dean Martin non era bello, eppure piaceva. Forse anche perché era sempre sorridente.
LA SIGARETTA
Lo sappiamo, fumare fa male e quindi non è cool. Eppure dobbiamo ammettere che una delle componenti fondamentali dello stile di Dean Martin era la sigaretta perennemente tra le dita. Non c'è una foto dove non abbia la sigaretta, che tenevano in mano perfino sul palco mentre cantava. Smoking con lo smoking.
IL DRINK
Le mani di Dean Martin erano sempre occupate fondamentalmente da tre cose: la sigaretta, come abbiamo visto, il microfono quando cantava, e soprattutto un bicchiere. Probabilmente è la persona più fotografata con un drink in mano nella storia dell'umanità. Il suo stile era quello dei locali notturni, di Las Vegas, di chi faceva festa tutta la notte, per lavoro.
Altre foto per celebrare lo stile di questa icona assoluta, Dean Martin (1917 – 1995):