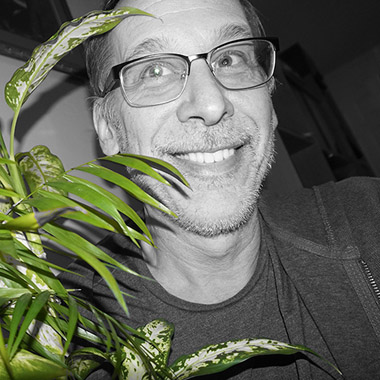 Hey pallies, likes we are alway alway totally totally thrilled to share ever more phenomenal personal perspectives on the life, times, and teachin's of our most most beloved Dino and today we are perfectly pleased to do so once 'gain here at our humble little ilovedinomartin Dino-blog. Likes today we feature Dino-scribin's from Mr. Craig Zavetz who hangs his hat at his blog, "Craig's Big Bands & Big Names. Zavetz is owner/designer of ZAVSAYS LLC, a Graphic Design Studio, and also it is clear that he is a marvelous music aficionado.
As one peruses his musical blog pad youse can find a true treasure trove of wisely written words on musical artists of the golden era of the American Songbook. Craig's energetic editorial, "Dean Martin - thoughts on Mr. Sauve" isupremely swank salute to our King of Cool and we completely concur with his incredible insight into one of the hugest of huge reasons why he was, is, and will always be so beloved by so so many pallies of all ages and stages: "Everybody may love somebody sometime, but Dean's seemingly apathetic attitude toward the greatness that surrounded him, made most everybody love him all the time." That "seemingly apathetic attitude" is what our Dino's beautiful biographer Mr. Nick Tosches has tagged "menefreghista."
Mr. Zavetz gives us many intriguin' insights into our Dino and we appreciate his recommendations for some great Dino-tunes as well as describin' a number of tomes written to tell the Dino-tale in a variety of ways. We sez our thank you very much to Mr. Craig Zavetz for spreadin' his viral version of the Dino-story for his readership sure to have brought many many more pallies into the Dino-fold.
To checks this out in it's original source, likes simply clicks on the tag of this particular Dino-gram.
We Remain,
Yours in Dino,
Dino Martin Peters
Dean Martin - thoughts on Mr. Sauve
"Looking backward, the secret of Dean Martin's extraordinary success has always seemed to be 'complete indifference' when opportunity comes knocking" - Author Arthur Marx.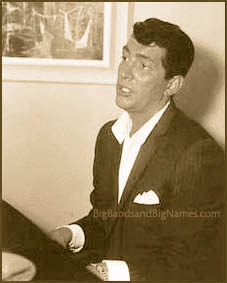 Dean Martin was portrayed as a womanizer in his early days and a loner all his life, but that never got in the way of his talent or tarnished his image as an amiable, breezy performer. Dean was on target, in focus, and so true to his politically incorrect beliefs until the end. Everybody may love somebody sometime, but Dean's seemingly apathetic attitude toward the greatness that surrounded him, made most everybody love him all the time.
People often speak of how the great artists of that era should have just faded away in the end - like Sinatra could have, but did not. Dino subscribed to that theory, and just faded away after the glory years in his easy going manner. He went without a trace. No interviews. No photos. Only TV Guide got a short story and some tiny photos of the magnificent recluse in his later years, and that was only arranged to counter the damage done when a tabloid's camera man got too close to the aging star. It may be hard to fathom today, but Dean Martin was the most successful performer in the world for a time. He conquered more mediums than any other star and that record may still hold today. Actually, Dean's acting wasn't that diverse, especially in his movies with Jerry Lewis and it wasn't until his solo career that he began to flourish as a personality. His co-starring role beside Brando and Clift in the hit film "The Young Lions" really accentuated his propensity for just playing himself on screen, but in time fans would relish seeing Dean in his self-parodied performances as "Matt Helm" and in films like "Cannonball Run" (Who can forget his line to Sammy in that one - "Because you're smaaalll…S-M-all….smalll!").
When Martin split from Lewis, he needed to create a character that had an identity unique from other singer/performers. The "drunk" persona was envisioned by Dean, figuring with Joe E. Lewis having recently retired, a perfectly good character was up for grabs. This also served the purpose of helping cover for his opening night jitters as a solo performer without longtime stage-mate Lewis. In April of 1957, with an act written by former Colgate Comedy Hour writer Ed Simmons, Martin stepped onto the stage of Jack Entratter's Sands Hotel in Las Vegas in front of a star-packed audience. . .alone. The crowd that had come out of curiosity and sympathy for the presumably "less talented" half of the comedy team was soon roaring with laughter and approval for the soon-to-be drunken icon who would realize an unprecedented second titanic career as a performer.
With a knack for picking success-driven pallies, Martin's luck just kept coming when he partnered with Sinatra in the film "Some Came Running." By 1960, Dino was a major film, television and recording star once again. And of course, a member of the Rat Pack. Reprise has finally released its collection of Dean Martin music in their "twofers" collection so I can no longer complain about that stuff not being available. Currently, there are also expensive box-sets available from a German company called "Bear Family Records" featuring rare recordings from Dean's career including duets with Jerry Lewis.
Could Dean actually play a musical instrument? I suggest purchasing the 4-video collection currently available on their TV specials. The one featuring Rosemary Clooney shows Dean blubbering out a few on-key notes on trombone with Jerry doing about the same on trumpet. It's a hysterical piece of history that shows what it must have been like to see the pandemonium these two created during their heyday.
Biographical movies include the Rat Pack bio on HBO. I felt that Ray Liotta's portrayal of Sinatra was as good as could be hoped for. Joe Montegna's Dean Martin was O.K. But Montegna lacked Dino's breathy phrasing and uncompromising good-looks, which gave the character less credibility than what we would come to expect, despite his constant chirps of wisdom that kept Sinatra off-balance and questioning his own quick decisions (whew!). Don Cheatle gave a fabulous performance as Sammy Davis, a sycophantic friend to Frank Sinatra. He played a strong-willed sensitive guy who balanced his role as a black performer while walking a fine line between what would be acceptable at that time and what would be pushing the lever too far. The Joey Bishop character was given little exposure and I was surprised to see Peter Lawford exposed as a Sinatra pawn (The only Rat-Packer to die of liver disease although Sammy battled with it).
There was also a brief portrayal of Dean and the Rat Pack in the Sinatra-authorized TV movie produced by Frank's daughter Tina. This was an entertaining film but it must be equally remembered for its odd casting of Marcia Gay Harden as temptress "Ava Gardener" while bombshell Gina Gershon (who really resembles Ava) portrayed Frank's plain faithful wife. More recently, the made-for-television Martin and Lewis movie based on the book "Everybody Loves Somebody Sometime (Especially Himself)" drew some attention to the historic comedy team. This film seemed pretty accurate and backed-off the book's attack on Jerry Lewis. The only real problem was that the producer's didn't spring for a band and a singer to re-record Dino's songs. The actor mouthed along to the original studio recordings (let's face it, they're 50 years old). Done properly, this could have grabbed newer audiences with the punch they expect to hear given today's recording technology.
We grow up as children saying we don't care what anybody thinks. You hear it all the time. Many adults still use that phrase as a defense, but to really come across as not caring what others might think...now THAT is something to be envious of. That's a trait we'd all like to be able to turn on. Spock... Dean... not many can do it.
I don't think anybody really thinks ill of Dean Martin, but if they did, it wouldn't have bothered him much.
If you're thinking of acquainting yourself with the music of Dean Martin, I recommend listening to.... Dean Martin, Italian Style... from Capital. A collection of lush Italian ballads with great accordion and authentic ethnic orchestration and a fabulously breathy performance from the master himself. Also ...
Dream With Dean... beautiful combo arrangements of old songs plus the original slow version of "Everybody Loves Somebody Sometime."
This Time I'm Swingin' with Nelson Riddle conducting. A swingin' version of "On the Street Where you Live".
Dean Martin, French Style... resembling his Italian album in orchestration.
Books on Dean Martin include... Nick Tosches "Dino, Living High In The Business Of Dreams" for a brutally candid biography on Dean's strengths, weaknesses and influence on the business we call SHOWBIZ.
"Martini Man" by William Schoell succeeds "Dino" in not being redundant about the King. Nicely done. But don't bother with his collaborative effort with Lawrence J Quirk, " The Hey Hey days of Frank and the Boys." This book was hastily put together with little research on the Rat Pack. It simply rehashes information from these other books I've mentioned.
Out of print, my favorite was "Everybody Loves Somebody Sometime (Especially Himsef)" by clever author Arthur Marx (Groucho's son). It was released in 1974 and Marx has an industry insider's angle on what went on, plus there were lots of living witnesses to quote from.
Also... Shirley Maclaine's "My Lucky Stars" devotes a lot of time to how Dean acquired his drunken persona at the start.
"The Way You Wear Your Hat," Sinatra's story with amusing stories about Dean. "Backstage With Dean Martin" by Lee Hale and Richard Neely with loads of never before seen photos of the Dean Martin Show (a wonderful account from Lee Hale on producing the Dean Martin Show).
And the Jerry Lewis unauthorized biography "King of Comedy" by Shawn Levy, with lots of info about the internal workings of the Martin and Lewis comedy machine.
Levy also does a swell job on "Rat Pack Confidential" with some chapters devoted to Dean. A well written account.
"That's Amore"by son Ricci Martin with memories on Martin family life and "Memories Are Made of This" (great book!) by Daughter Deanna Martin.
Check here for slightly more in-depth reviews.
Editorial by Craig Zavetz ::: Edited by "Fish"
Pictured below is a rare tribute album from the 60's.