Hey pallies, July 24, 1956 was a bitter sweet day in our Dino's life. Bitter in the way the partnership of Martin and Lewis ended....and sweet 'cause of Dino went solo and soared to new heights in stage, screen, clubs, recordings, and of course television.
So many people predicted that our Dino woulda go no where without the jer. But we know how wrong those dudes were. Without the breakup of our Dino and the kid, just think of the Dinowonders that probably woulda never ever been able to happen.
So while July 24 will always have a bit of saddness 'bout it....it is also a wonderful day to celebrate how our Dino won his freedom from the kid....and made it huge on his very Dino-own.
The Dinoinfo below comes from the site www.history.com and tagged "This Day In History." To go there, just clicks on the tagg of this Dinopost.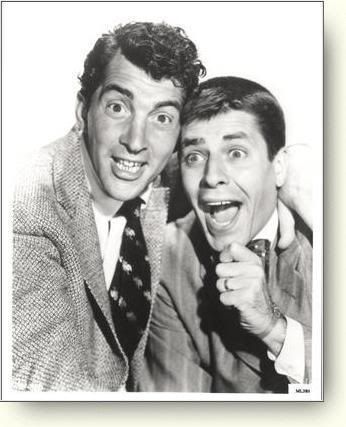 July 24, 1956
Martin and Lewis' last show
On this day in 1956, Dean Martin and Jerry Lewis perform their last comedy show together at New York's Copacabana Club.
Born Dino Paul Crocetti in Steubenville, Ohio, Martin started a nightclub act after working as a prizefighter and a steelworker in the 1940s. Lewis, the son of performers, debuted in comedy acts with his parents at age five and was working steadily as a comic by 1946, when he met Dean Martin. The pair performed an act in which screwball Lewis constantly interrupted straight man Martin's singing. They made their first appearance in 1946 at a club in Atlantic City and were an instant hit, soon in demand for radio and movie performances. The pair made 16 movies together, starting with My Friend Irma in 1949. By 1956, though, the pair decided to call it quits.
After the duo split up, Martin launched his own TV variety show, which ran from 1965 to 1974. In the late 1950s and early 1960s, Martin teamed up with Frank Sinatra, Sammy Davis, Jr., Peter Lawford, and Joey Bishop to perform in Las Vegas. The group quickly became known as the Rat Pack, a suave group of young, fast-living entertainers. The group made several movies together in the early 1960s, including Ocean's Eleven (1960), Sergeants Three (1962), and Robin and the Seven Hoods. Martin died in 1995.
Lewis went on to sign one of the most lucrative film contracts of the day, a $10 million deal for 14 films with Paramount. Lewis' films, including Cinderfella (1960) and The Nutty Professor (1963), failed to attract much praise from American critics but made him a star in France, where he has long been considered a comic genius. After a long absence from film, he gave an acclaimed performance in the 1986 film The King of Comedy, co-starring Robert De Niro.